We're passionate about healthy low-carb living and want to help you make informed choices. Apart from hundreds of low-carb recipes, we provide guides and expert articles. We work with medical professionals to ensure up-to-date and accurate information.
MEET OUR EXPERTS
Franziska Spritzler, a registered dietitian and certified diabetes educator, is a strong proponent of carbohydrate restriction for people struggling with diabetes, insulin resistance, obesity, and PCOS.
BILL LAGAKOS, PH.D.
Bill Lagakos has a Ph.D. in Nutritional Biochemistry and Physiology from Rutgers University where his dissertation focused on fatty acid-binding proteins and energy metabolism. He studied inflammation and diabetes at UCSD and most recently, studied circadian biology at the Mayo Clinic.
VALERIE GOLDSTEIN, MS, RD, CDE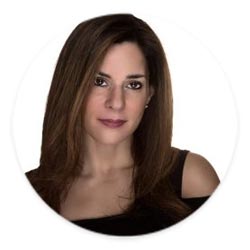 Valerie Goldstein is a Dr. Atkins trained registered dietitian and certified diabetes educator. She is acknowledged in his books, "Dr. Atkins New Diet Revolution" and "Atkins for Life".
AMY BERGER, MS, CNS, NTP
Amy Berger, MS, CNS, NTP, is a U.S. Air Force veteran, Certified Nutrition Specialist and Nutritional Therapy Practitioner who specializes in using low-carbohydrate nutrition.
EMILY MAGUIRE, BSC, MSC.
After completion of her BSc in Nutrition, Emily went onto study for an MSc in Obesity Science and Management. Author at lowcarbgenesis.com, she is keen to share the myths and truths surrounding the ever confusing and interesting topic of nutrition.
ALI MILLER, ALI MILLER, RD, LD, CDE
Ali Miller is an integrative functional medicine practitioner with a background in naturopathic medicine. She is a Registered and Licensed Dietitian, Certified Diabetes Educator, with a contagious passion for food-as-medicine developing clinical protocols and virtual programs using nutrients and food as the foundation of treatment.
PATRICIA DALY, BA HONS, DIPNT, MBANT, MNTOI
Patricia Daly is a fully qualified Nutritional Therapist (BA Hons, dipNT, mBANT, mNTOI). She is an experienced nutritional therapist and author, specialising in cancer care and the ketogenic diet in particular. She has worked with hundreds of cancer patients in Ireland and abroad, lectures at the Irish Institute of Nutrition and Health and is a well-regarded speaker at conferences and in cancer centres.About Martina Slajerova